Dub Inc have toured the whole world and they have no intention of stopping! This is a band that gets everyone dancing as soon as they get on stage.
Their sound combines reggae, dancehall and world music, while the voices of Hakim "Bouchkour" Meridja and Aurelien "Komlan" Zohou contrast and complement each other. Their message remains universal, whether they sing in English and French or in Kabyle (a language spoken in Algeria), insisting on the importance of merging ideas and styles.
Based in Saint-Étienne, France, they have a remarkable and extensive discography to their names. They've never played the publicity game and they follow the path they've created on their own, driven by their talent and passion.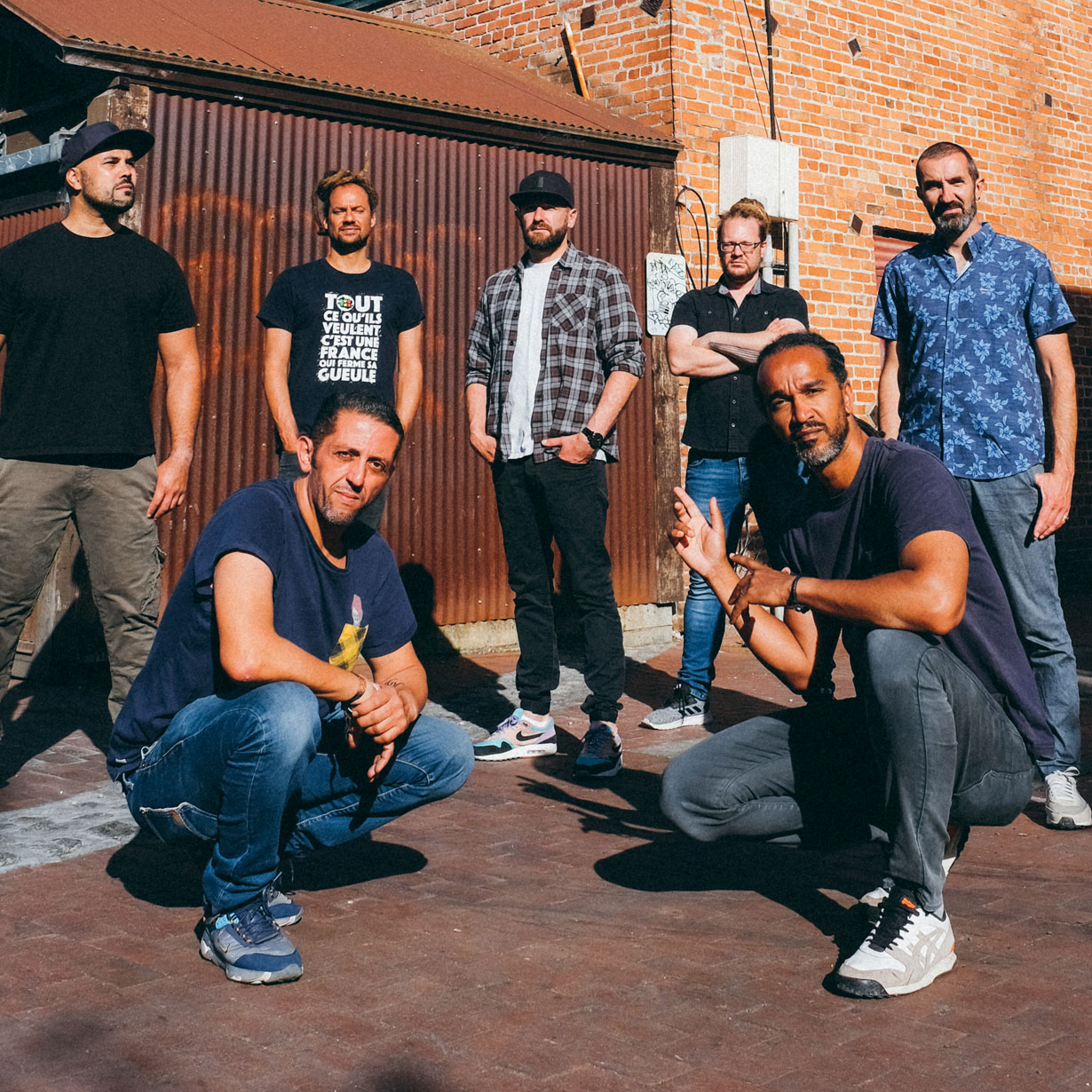 Follow Dub Inc