Orchestral Manoeuvres in the Dark (OMD), the synth-pop duo from Wirral, England, pioneered their genre, combining massive chart success with experimentation. More influenced by Kraftwerk than the sound of late '70s Britain, Andy McCluskey and Paul Humphreys wanted from the get-go to be both ABBA and Stockhausen (as they reportedly said on their first meeting with their record label), disregarding and mutating the conventions of pop songwriting.
Their self-titled debut album with the incredible single "Electricity", the follow-up LP Organisation(1980) with the anti-war anthem "Enola Gay", the massively successful Architecture & Morality (1982) with a legendary trio of brilliant singles ("Souvenir", "Joan of Arc", "Maid of Orleans"), and the seminal Dazzle Ships (1983), a point of reference for bands like The Killers, Arcade Fire and Radiohead, propelled the band to the top and helped shape the musical landscape of the '80s.
After a long hiatus, OMD reunited in 2007 and have been playing sold-out concerts to critical and fan acclaim ever since. Their latest album, The Punishment of Luxury (2017), confirmed that the band is one of the few of their generation still able to create music that inspires.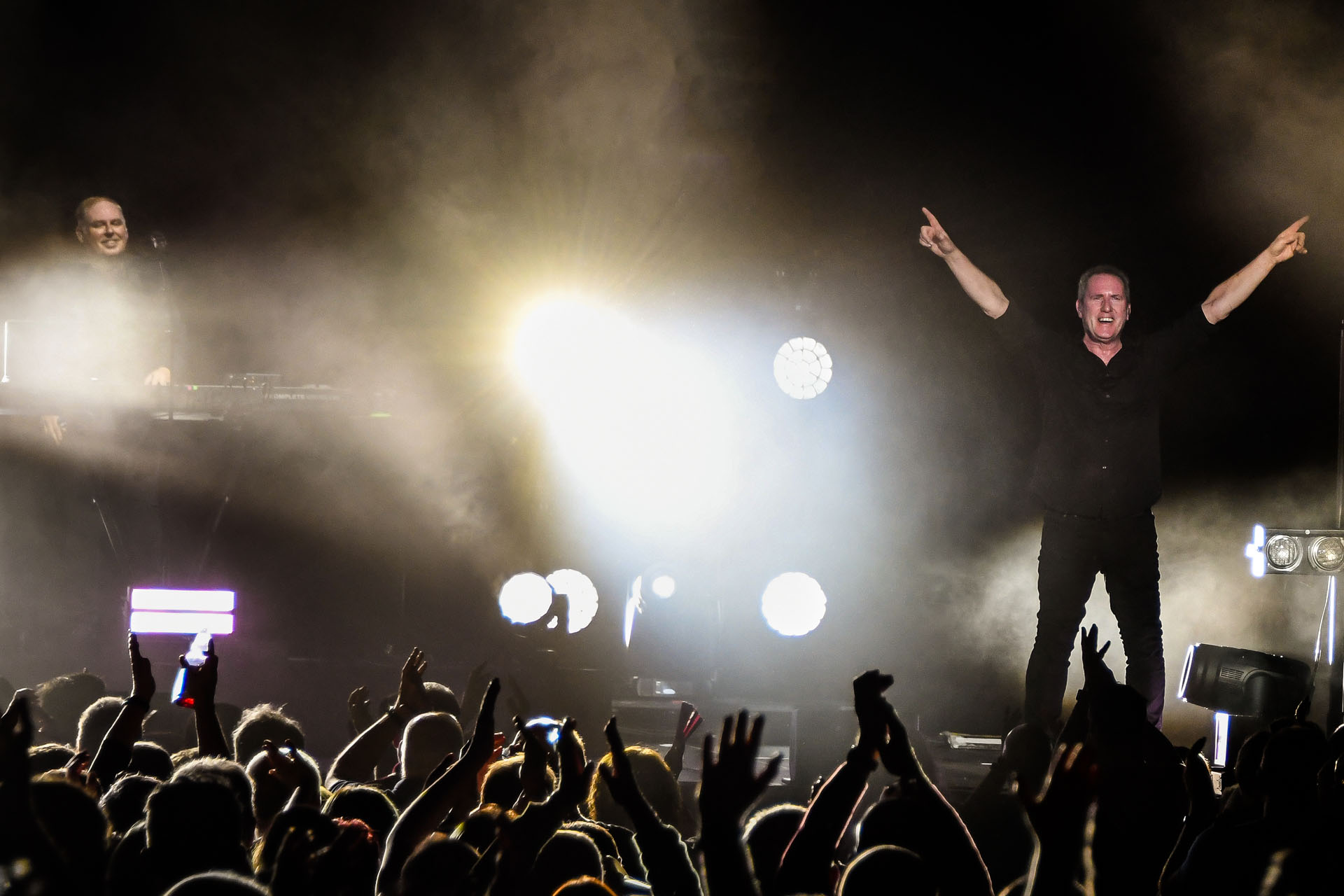 Follow OMD: