The Legendary Bauhaus at Release Athens 2022
Release Athens welcomes the iconic Bauhaus on Wednesday, July 8th2022, at Plateia Nerou. The four original members, Peter Murphy, Daniel Ash, Kevin Haskins and David J bring back to life one of the most innovative bands of the goth-rock scene, opening this year's edition of the festival, in one of the few European appearances they'll make this year.
More acts will be announced soon
Since their inception at 1978, Bauhaus became a landmark of a new musical era of the British scene. They offered a new perspective to the dark sounds of post punk blending the genre with their influences that ranged from glam rock and funk to dub and reggae. Always innovative and eclectic, Bauhaus made a splash from their very first single, "Bela Lugosi's Dead" and continued moving up the ranks of their scene with a series of releases on the legendary label, Beggars Banquet.
Their LPs, In The Flat Field (1980), Mask (1981), The Sky's Gone Out (1982) and Burning From The Inside (1983) and their "theatrical" performances defined the goth-rock genre and built one of the most loyal fanbases the scene has ever seen.
The first shows of their tour the past November (in Mexico, London and New York) caused a sensation. "Tonight, we experienced the evolution of Bauhaus", the press wroteabout their sold-out performances in front of their fans.
Get ready for an unforgettable night full of original classics like "The Passion of Lovers", "Double Dare", "Kick In The Eye" and "She's In Parties" plus the famous cover songs from artists like David Bowie, Brian Eno and Iggy Pop.
All We Ever Wanted Was (Is) Bauhaus.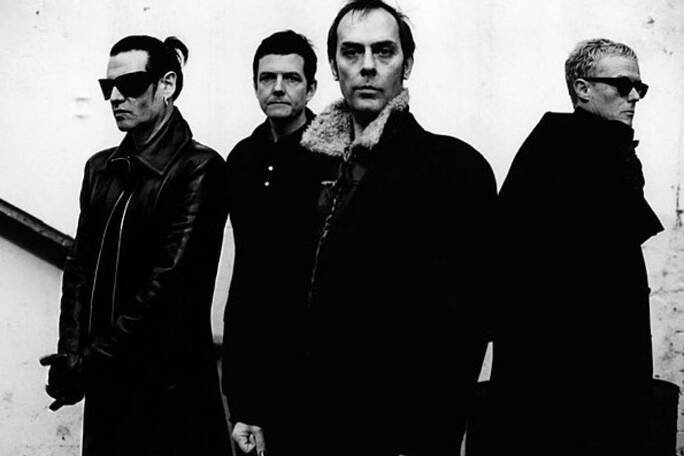 Follow Bauhaus:
Tickets Available:
By Phone: at 11876
Online: at  www.releaseathens.gr/en / www.viva.gr
Retail: Wind, Public, Media Markt, Evripidis Bookstores, Yoleni's and Viva Spot@Technopolis
Release Athens 2022 send an important message to every music fan: "Release The Earth From Plastic". For the duration of the event -and where is possible- we'll use biodegradable / recyclable material and renewable energy sources. Let's all take the basic steps to protect the environment and improve our lives. More to follow.