Rock party with Clutch!
Release Athens presents Clutch to celebrate 30 years of unstoppable and passionate rock n' roll, on Tuesday, July 19th 2022 at Plateia Nerou.
This is a band designed to be on stage whether it is a small venue or an open-air festival. Whether you're 50, 40 or 12 years old you can't help it but get excited with the live performances of Clutch! Albums like the classics Blast Tyrant, From Beale Street To Oblivion, Robot Hive / Exodus, Earth Rocker can convince anyone that rock'n'roll is still alive.
For thirty years the lineup of the band has remained intact, something rare in the history of rock. Tim Sult (lead guitar), Dan Maines (bass), Jean-Paul Gaster (drums) and of course Neil Fallon (vocals, rhythm guitar)form a powerful quartet that generates the unique groove'n'roll of Clutch.
Get ready for a killer setlist with tracks like "Electric Worry", "The Regulator", "Earth Rocker", "The Mob Goes Wild", "Ghost", "Quick Death in Texas" and "In Walks Barbarella", plus new songs from their upcoming record soon to be released.
"Bang, Bang, Bang, Bang, Vamanos, Vamanos!"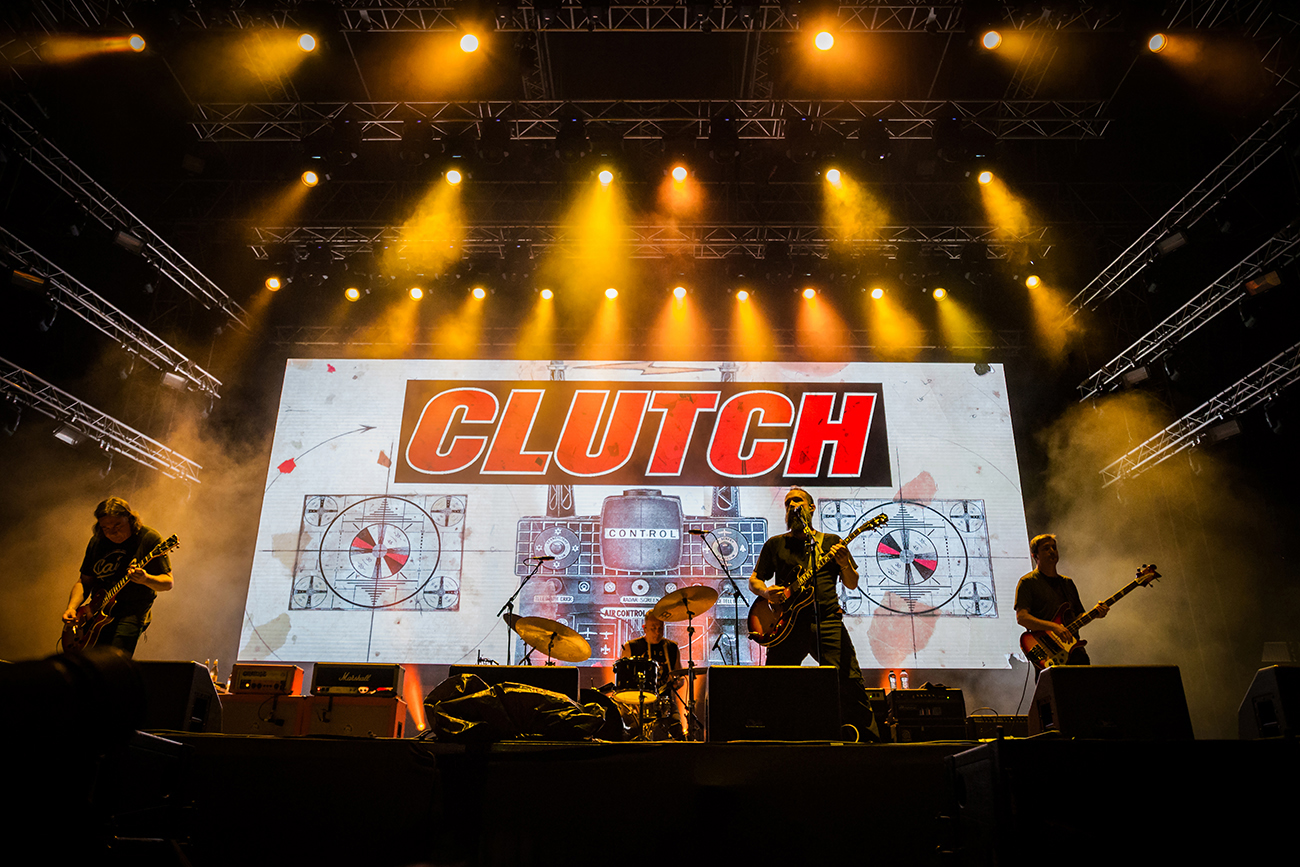 Follow Clutch:
Tickets Available:
By Phone: at 11876
Online: at  www.releaseathens.gr/en / www.viva.gr
Retail: Wind, Public, Media Markt, Evripidis Bookstores, Yoleni's and Viva Spot@Technopolis