M83, Dub Inc and Groundation at Release Athens X SNF Nostos
In 2023, Release Athens and SNF Nostos from the Stavros Niarchos Foundation (SNF) are joining forces to present three unique days of concerts on two stages. On Wednesday, June 21, we will welcome three more bands that will join headliners Röyksopp and Tash Sultana for an unforgettable festival experience.
M83, fronted by the ingenious Anthony Gonzalez, who's responsible for some of the greatest moments of indie/electro/dream pop of the last two decades, will take the stage at Plateia Nerou with an impressive, brand-new live show. At the Stavros Niarchos Foundation Cultural Center (SNFCC) Great Lawn, we welcome two very important world reggae bands. Dub Inc, one of the greatest and most successful bands on the scene, return to the country they consider their second home, and the legendary Groundation will celebrate with us the 20th anniversary of the iconic LP, Hebron Gate.
More artists will be announced soon, both for this same day and for the other two days of the festival that are part of this collaboration. Release Athens X SNF Nostos is taking place on June 20, 21, and 23, presenting acclaimed Greek and international artists at Plateia Nerou and at the SNFCC Great Lawn, giving us the chance to experience an electrifying three-day concert event that will be an integral part of Release Athens 2023.
M83 have built their own transcendental musical universe. French multi-instrumentalist, composer and singer Anthony Gonzalez has created a discography that explores synth pop, dream pop, shoegaze and rock in a unique, dreamlike way. "Like a magic potion that you take to discover new worlds" as he has aptly described it.
Records like the super successful Before The Dawn Heals Us, Hurry Up, We're Dreaming and songs like "Wait", "Midnight City", "Reunion", and "Lower Your Eyelids to Die With the Sun", guarantee that their performance will be one of the highlights of the summer!
In 2023, M83 released the excellent Fantasy, an album that Gonzalez said was written with the exuberance of his live performances in mind, where the energy created by the combination of guitars, drums, and synths leads to a euphoric vortex. At the same time, he says that the upcoming tour will be supported by the most ambitious audiovisual show M83 have ever presented!
Follow M83
Dub Inc have toured the whole world and they have no intention of stopping! This is a band that gets everyone dancing as soon as they get on stage.
Their sound combines reggae, dancehall and world music, while the voices of Hakim "Bouchkour" Meridja and Aurelien "Komlan" Zohou contrast and complement each other. Their message remains universal, whether they sing in English and French or in Kabyle (a language spoken in Algeria), insisting on the importance of merging ideas and styles.
Based in Saint-Étienne, France, they have a remarkable and extensive discography to their names. They've never played the publicity game and they follow the path they've created on their own, driven by their talent and passion.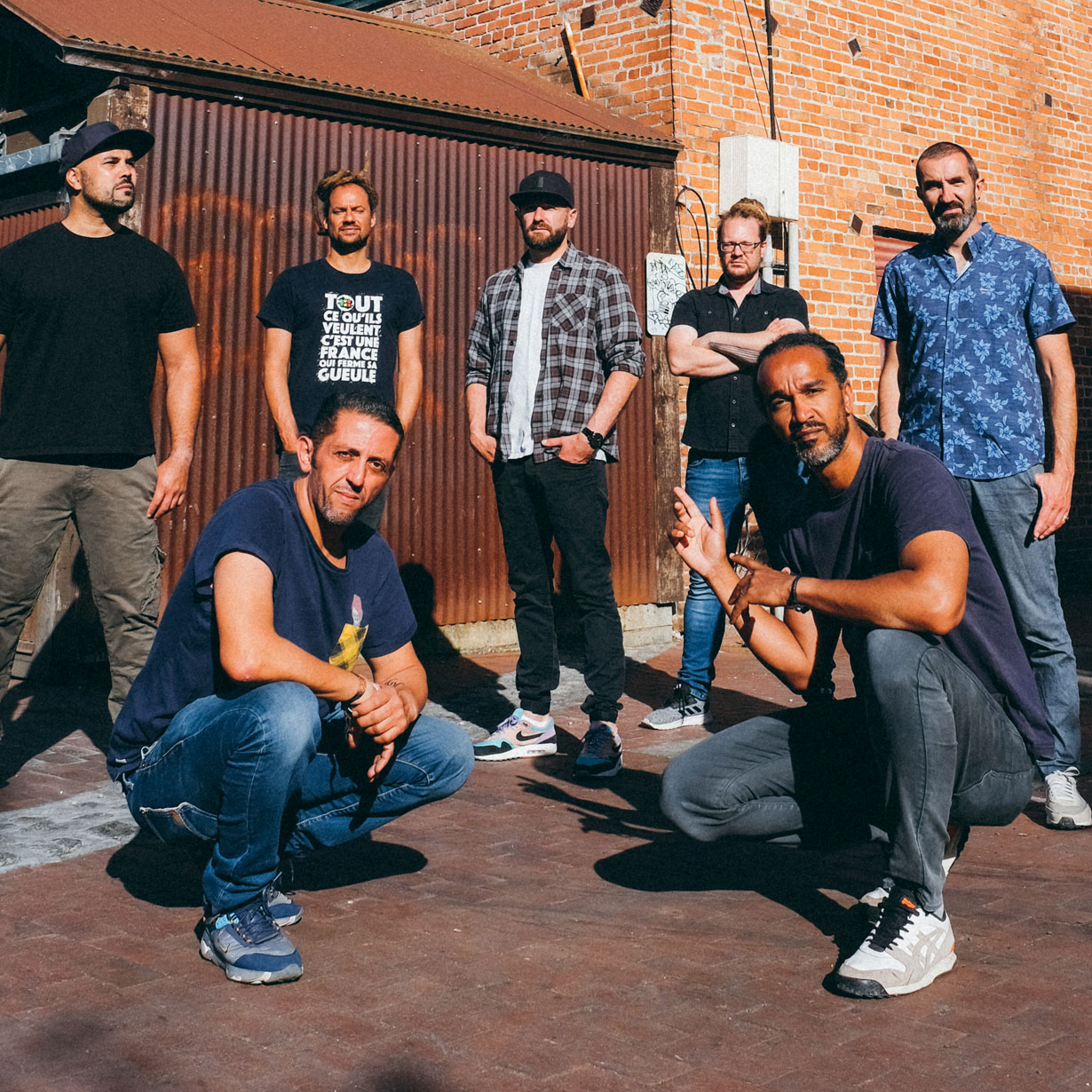 Follow Dub Inc
Groundation was formed in 1998 in California by charismatic leader Harrison Stafford who took them on a journey that established them as one of reggae's biggest bands. Continually surrounded by amazing musicians, Stafford has managed to honor the reggae tradition while infusing it with jazz elements throughout the band's impeccable discography.
In 2023, the band is putting on a brand-new show to celebrate the 20th anniversary of their most important album, Hebron Gate, by playing it in its entirety. The album is deservedly considered one of the greatest reggae records of all time and has been acclaimed by both music critics and fans.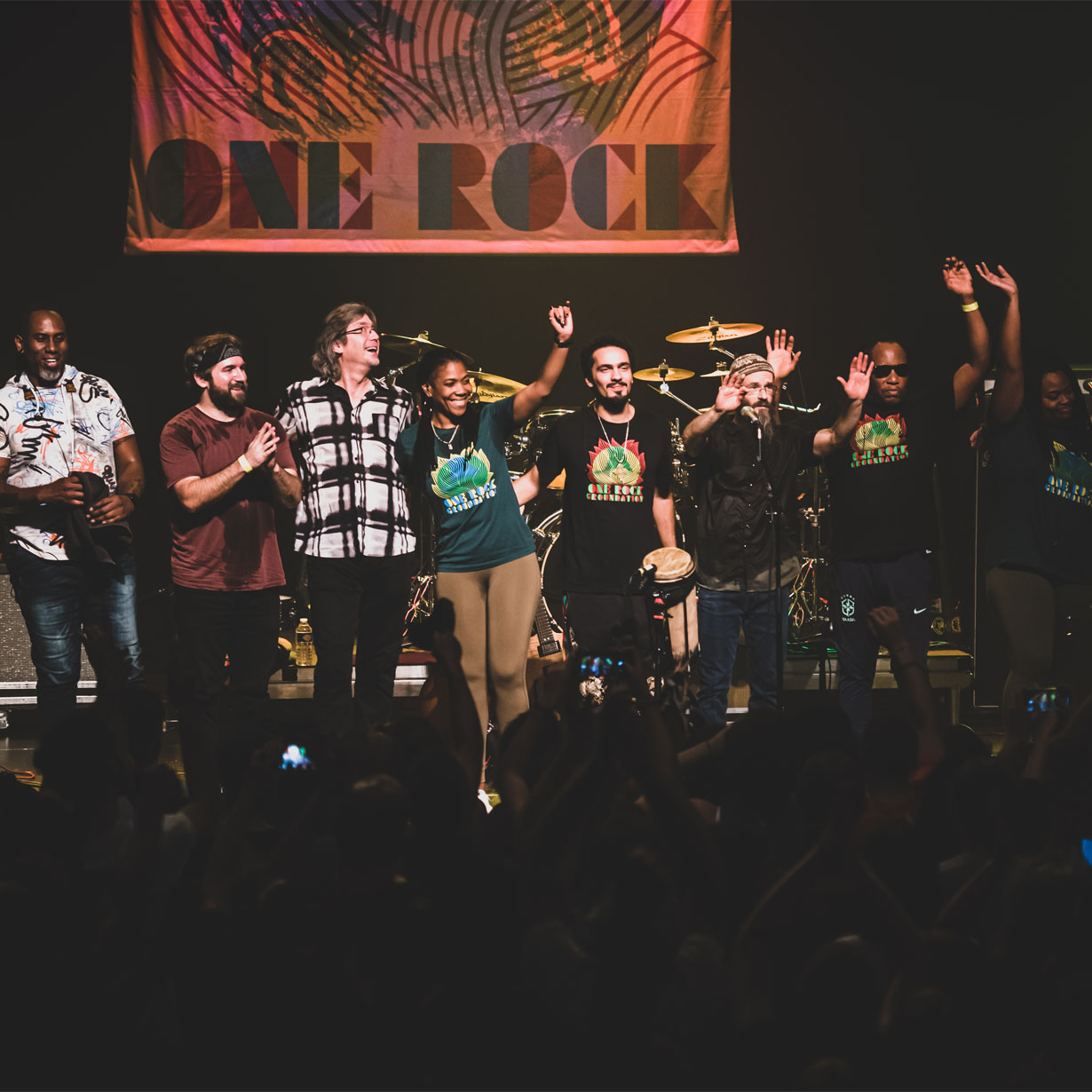 Follow Groundation
Presale continues.
Limited VIP tickets are also available. This category includes the following benefits: a separate raised area with stands and stools for everyone, an open bar, priority access to the venue, private parking, separate toilets, and a souvenir of the event. Kindly note that VIP ticket holders will have access to both stages, but the specially designed space offering the above benefits is available at Plateia Nerou only.
The two headline shows (at Plateia Nerou and the SNFCC Great Lawn) will not overlap, and there will be sufficient time for the audience to move from one stage to the other.
At the same time, two combo tickets are available for those who wish to attend multiple days and benefit from a significant discount:
Röyksopp, Tash Sultana, Μ83, Dub Inc, Groundation & more tba (21/6/23, Plateia Nerou + SNFCC Great Lawn) + The Prodigy & more tba (21/7/23, Plateia Nerou)
Röyksopp, Tash Sultana, Μ83, Dub Inc, Groundation & more tba (21/6/23, Plateia Nerou + SNFCC Great Lawn) + Wu-Tang Clan & more tba (27/7/23, Plateia Nerou)
Tickets available*:
By phone at 11876
Online at releaseathens.gr / viva.gr
In person at Wind, Public, Media Markt, Evripidis, Yoleni's, and Viva Spot Technopolis
For full information (prices, lineup, access, etc.), visit releaseathens.gr / snfnostos.org
*Ticket proceeds go exclusively to Release Athens. The Stavros Niarchos Foundation (SNF) is a philanthropic organization that makes grants to nonprofit organizations. SNF does not accept funds from private individuals, corporations, or any other organizations.
In parallel, SNF is making €500,000 in additional grants under the name SNF Χ Release Athens to non profit organizations whose mission is to support mental health, in line with the wider mental health theme of this year's SNF Nostos.