Röyksopp and Tash Sultana will headline the second day of Release Athens x SNF Nostos
In 2023, Release Athens and SNF Nostos from the Stavros Niarchos Foundation (SNF) are joining forces to present three unique days of concerts on two stages. On Wednesday, June 21, those stages will welcome two internationally acclaimed headliners.
The always-restless duo Röyksopp will headline the stage at the Water Plaza (Plateia Nerou) with a truly spectacular production, while Tash Sultana, the musical phenomenon from Australia, will headline the Great Lawn at Stavros Niarchos Foundation Cultural Centre (SNFCC) in their first appearance in Greece.
More artists will be announced soon, both for this day and for the other two days of the festival that are part of this collaboration. Release Athens x SNF Nostos is taking place on June 20, 21, and 23, presenting acclaimed Greek and international artists at the Water Plaza and at the Great Lawn of the SNFCC, giving us the chance to experience an electrifying three-day concert event that will be an integral part of Release Athens 2023.
Röyksopp were formed in 2001 by Svein Berge and Torbjørn Brundtland, in Tromso, Norway. With influences ranging from Giorgio Moroder and Vangelis to Pink Floyd and Kraftwerk, the duo stood out from the start, thanks to their obvious melodic charisma and a deep knowledge of electronic music's history.
Their unique songs have transformed them into one of the biggest acts on the European music scene over the last twenty years, with major hits ("What Else Is There?" "Here She Comes Again," "Monument", "Running To The Sea," and more), excellent albums, and exciting remixes for artists such as Depeche Mode, Lady Gaga, Beck, and Coldplay.
In 2022, they returned with the biggest and most ambitious project of their career. Having officially bid farewell to the traditional album format, Röyksopp, starting with the brilliant single "Impossible" (featuring Alison Goldfrapp on vocals) and a series of audiovisual creations, delivered the trilogy Profound Mysteries, which is not only a bold new chapter in their career, but perhaps the highlight of their back catalogue.
In 2023, they are ready for their new tour, entitled "True Electric," which starts on February 16 and will bring them to Water Plaza as part of Release Athens x SNF Nostos for an eclectic set of sublime beauty.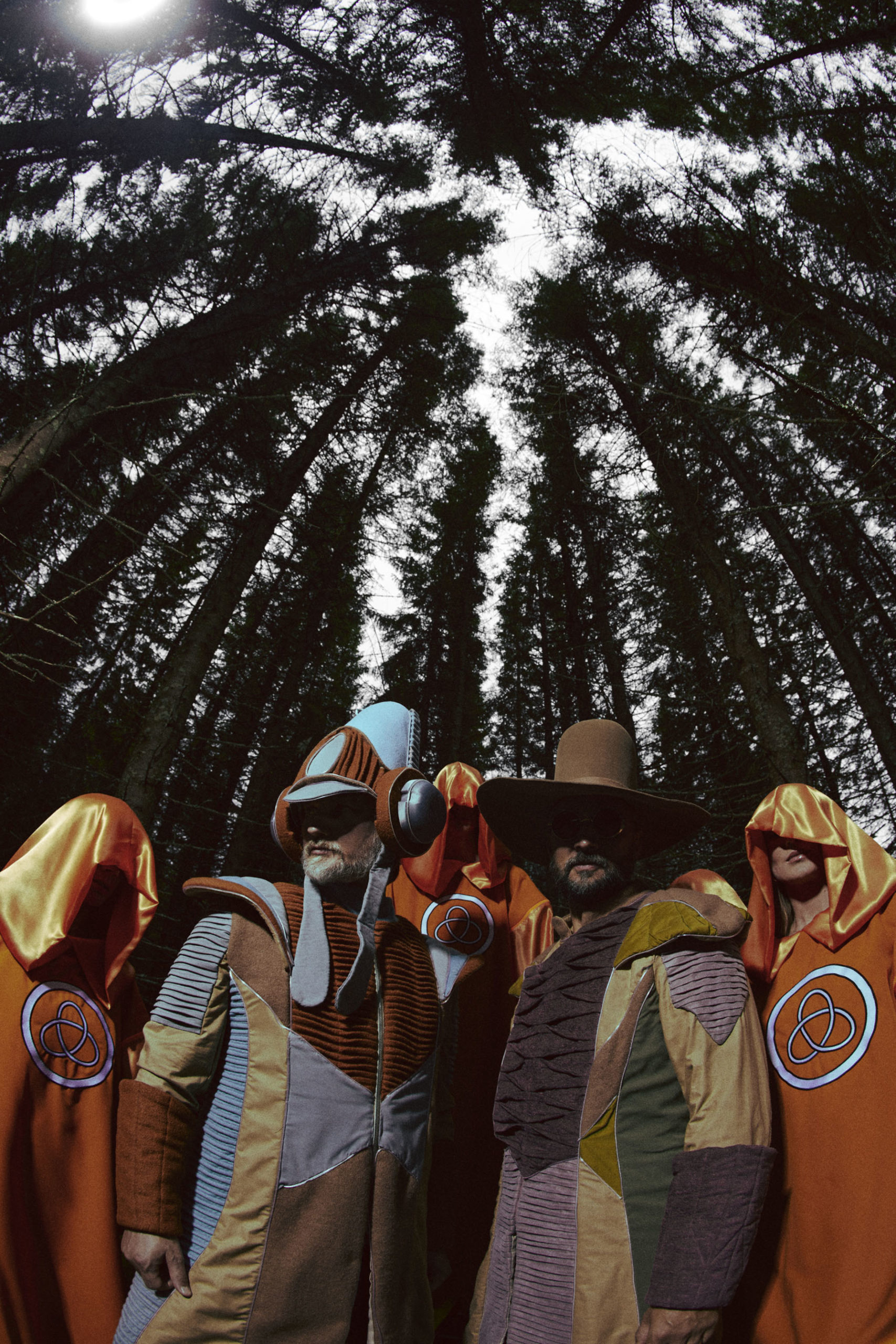 Follow Röyksopp:
What can you say about the phenomenon that goes by the name of Tash Sultana? Born in Melbourne in 1995, they started playing guitar at the age of three. From that point they got to know all kinds of instruments (strings, horns, percussion, keyboards, and more) and began an impressive journey, first as a street artist and soon as an internet prodigy.
The home recording of "Jungle," the song that went viral in 2016, surpassed 1 million views in five days (now up to 160 million), and catapulted Tash Sultana's name and fame from the streets of Melbourne to the entire planet.
Their debut album, Flow State, was a huge success in Australia while at the same time they sold out some of the world's greatest arenas (in 2019 alone they sold more than 500,000 tickets). Their second album was released in 2021 and was met with critical acclaim from audiences who have been captivated by this impressive talent and their gift for effortlessly mixing so many influences, ranging from pop music to dub/reggae, neo-soul, and R&B.
In 2023, it's going to be another important year in their trajectory, with new music and a major tour in Europe and the UK that will also bring them to Release Athens x SNF Nostos, at the peak of a unique career that established them as one of the biggest music acts in contemporary music.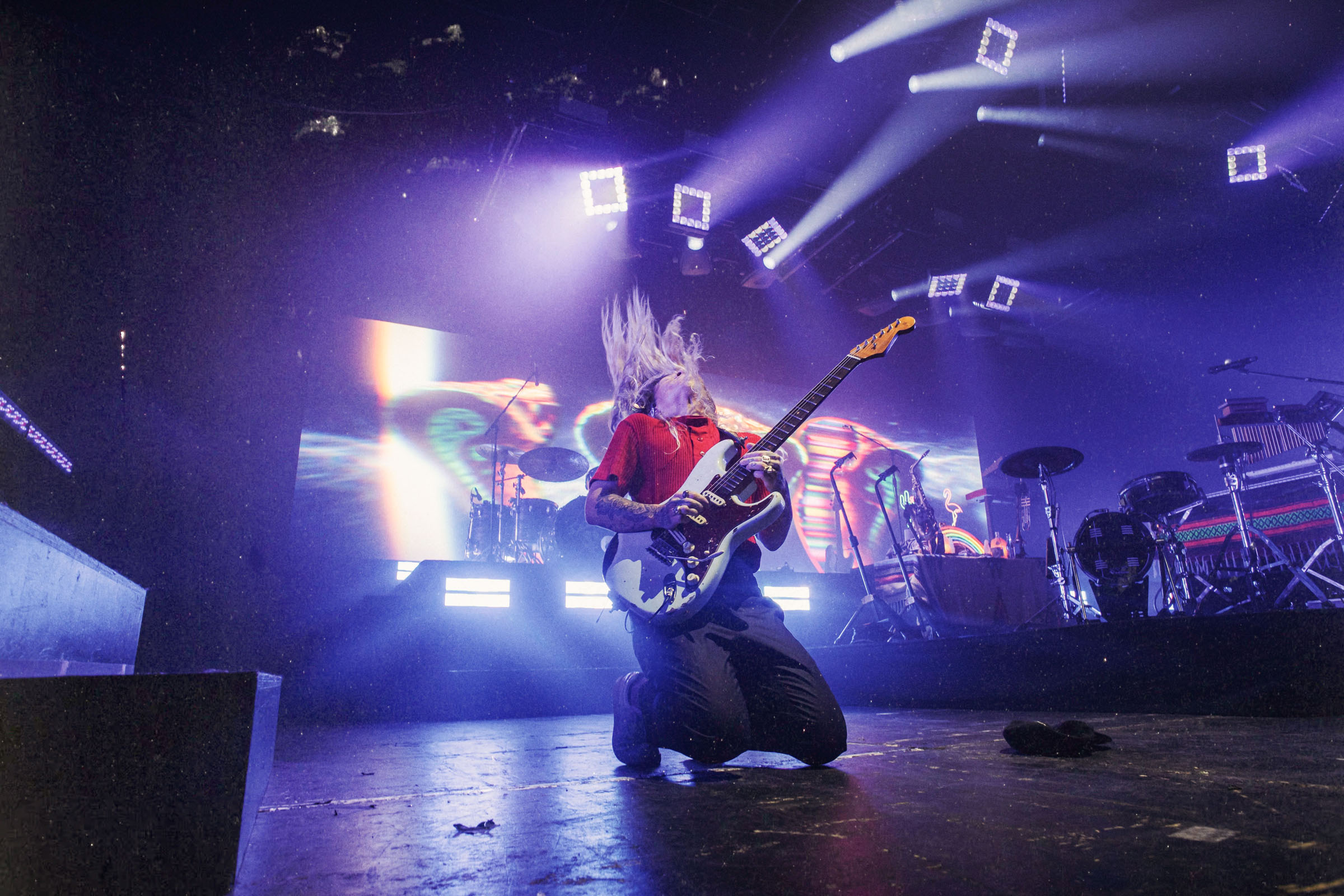 Follow Tash Sultana:
Presale starts on Friday 10/2 at 11:00.
Also, limited VIP tickets are available. This category includes the following privileged benefits: Separate raised area with stands & stools for everyone, open-bar, priority of access to the venue, private parking, separate toilets, festival souvenir.
Please note that this specially designed area offering the above benefits is available only in Plateia Nerou but VIP ticket holders have access to both stages.
Tickets Available:
By Phone: at 11876
Online: at  www.releaseathens.gr / www.viva.gr
Retail: Wind, Public, Media Markt, Ευριπίδης, Yoleni's and Viva Spot Τεχνόπολης
For all information (prices, line up, access etc.) visit www.releaseathens.gr / www.snfnostos.org
*Ticket proceeds are credited exclusively to Release Athens. The Stavros Niarchos Foundation (SNF) is a philanthropic organization, making grants to non-profit organizations. The SNF does not accept donations from individuals, companies or other types of organizations.
At the same time, the SNF will make additional donations of €500,000 under the name SNF X Release Athens to non-profit organizations with the mission of supporting Mental Health, as part of the broader theme of this year's SNF Nostos, which is dedicated to it