Release Athens Festival 2022: VIP Parking
VIP ticket holders are kindly requested to enter the festival only from the entrance with the VIP indication in order to receive the special wristband and enjoy the VIP ticket benefits. In case you enter from another gate, Release Athens reserves its rights and does not guarantee your service.
VIP ticket holders will be able to park their vehicles in an underground parking lot, 300 meters from the entrance of Release Athens Festival. The distance to the venue's entrance is approximately 3-5 minutes on foot.
With direction from Leoforos Poseidonos towards Plateia Nerou (near the Tae Kwon Do stadium) turn towards the big Jumbo store at the end of the street on the right-hand side and you will reach the underground parking lot following the corresponding signs (see the photo).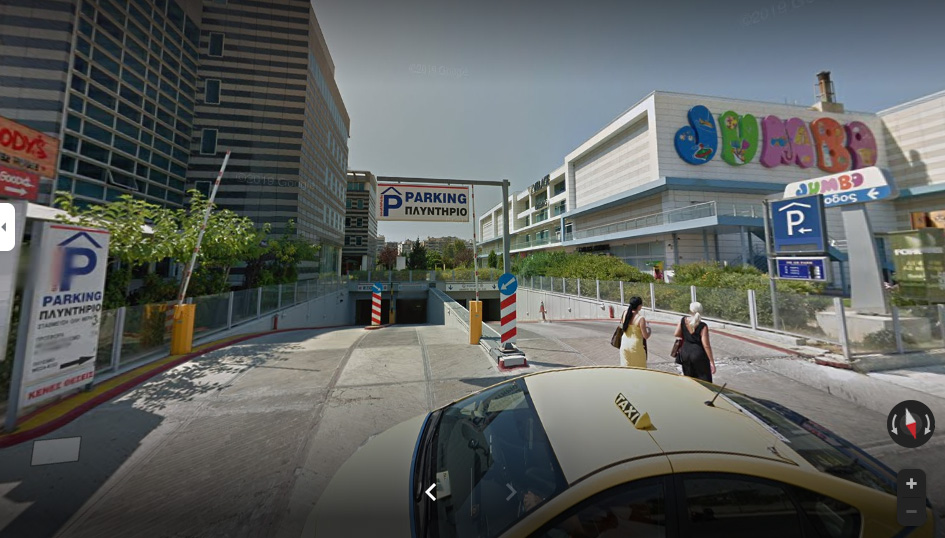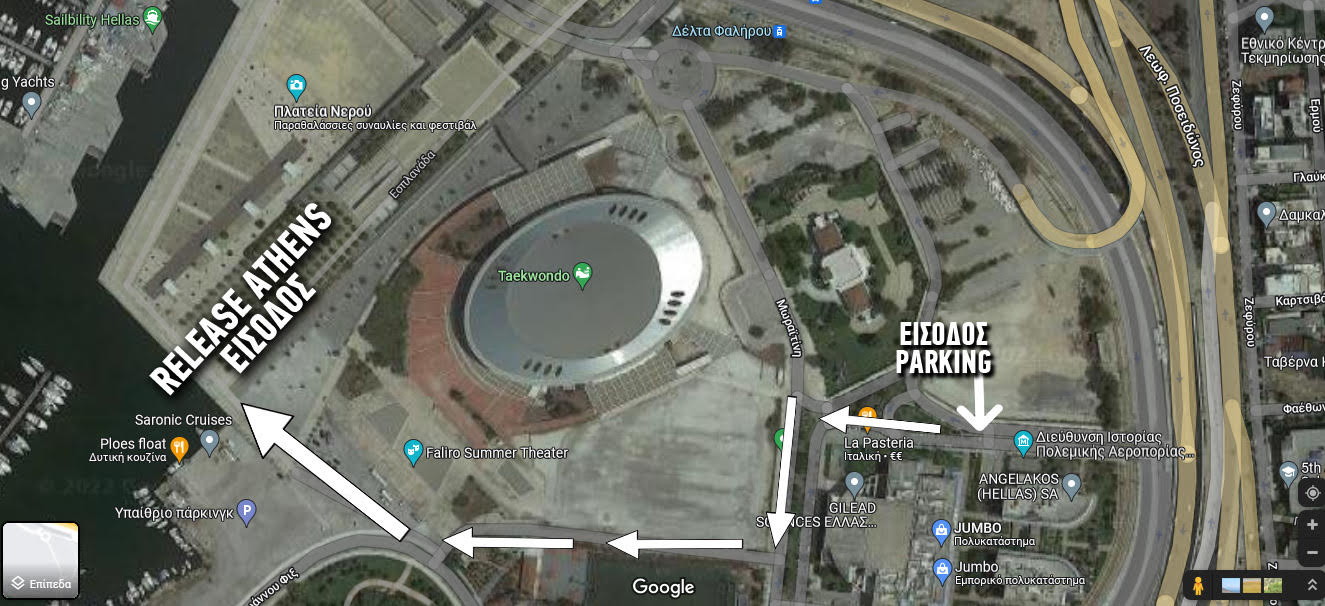 Google Xάρτης
https://www.google.com/maps/place/South+Polis+Parking/@37.9357329,23.6926647,321m/data=!3m1!1e3!4m5!3m4!1s0x14a1bdf1cb763025:0x1d44bf0720b2f7e4!8m2!3d37.9352597!4d23.6934842?hl=el-GR